Creating a pathway to better healthcare for everyone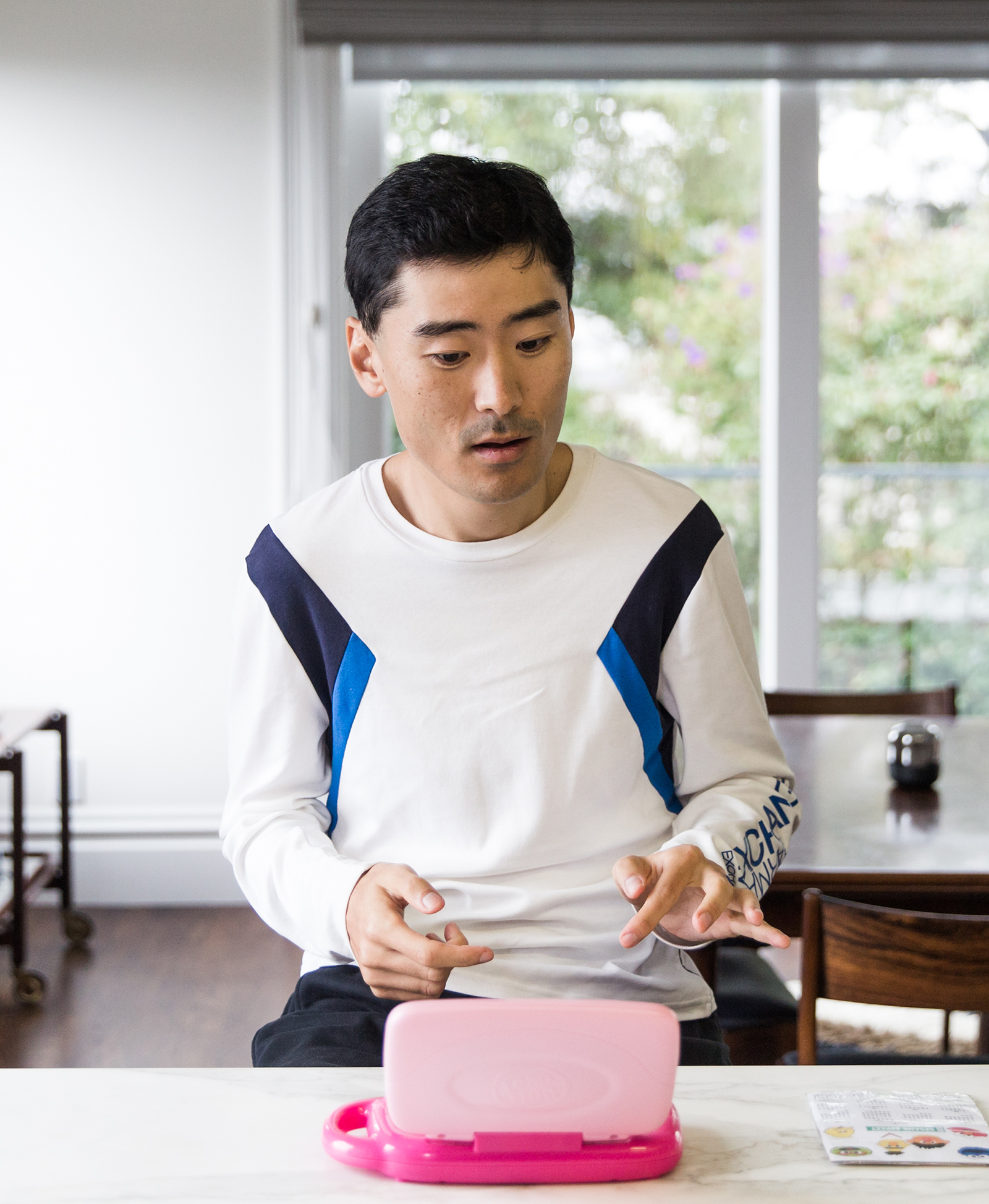 Nuna is a healthcare technology company headquartered in San Francisco, California. Our mission is to help make high-quality healthcare affordable and accessible for everyone. We do this by building data solutions for healthcare payers and providers to measure and improve their cost and quality outcomes.
We Are All
Kimong's Nuna
We're advocates for people and we are guided by the question, "will this help people like Kimong?"
Be the people
we serve
We're intentional about hiring people with diverse backgrounds to shape the future of healthcare.
Every row of
data is a life
We're trusted with data—it's on us to protect it against misuse. We treat it like it was our own data.
Clean and Crisp
We are all different—to advance our mission together, we must be concise and clear in our communication.
Rise by lifting others
We're compassionate, fostering a culture where Nunas feel respected and able to do their best work.
Own It
We're courageous and comfortable making hard decisions, but also mindful to learn from our mistakes.
As a child, Jini learned the frustrating realities of our healthcare system. As an adult, she set out to change it. Prior to founding Nuna in 2010, Jini was a product manager at Google Health, where she developed Google's genomics strategy and launched Google Public Data. After Obama called Jini to lead the "tech surge" that saved the ailing HealthCare.gov site in 2013, Jini realized that value-based care would be the path to the health system we need and deserve. After building the country's first National-scale Medicaid data warehouse, she then led Nuna to build the country's first value-based care financial operating platform, with a mission to make quality healthcare accessible to all Americans.
On weekends, you can find Jini on century bike rides, long runs, or finding the best food in the bay area.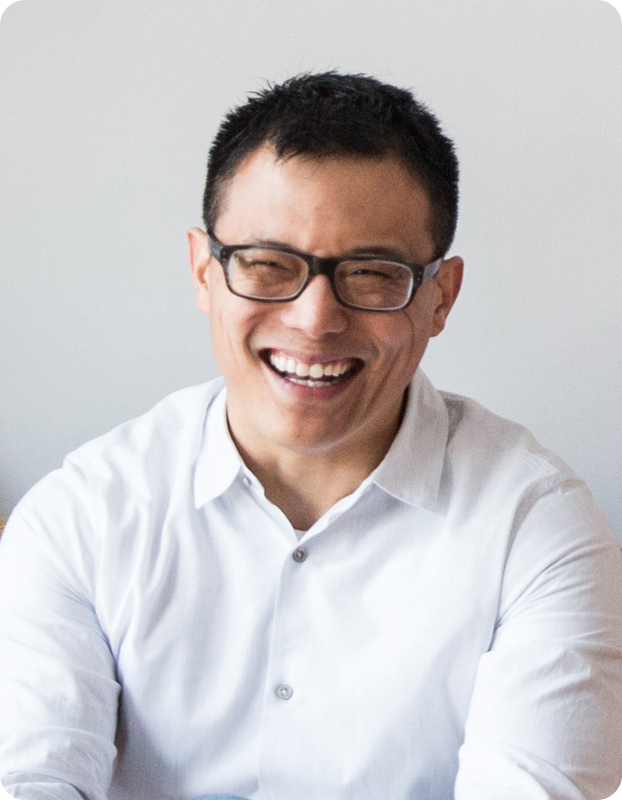 David is a data scientist who helped bring Nuna to life with his co-conspirator Jini. Prior to co-founding Nuna, David was a Postbaccalaureate Fellow at the National Institute of Health and a Senior Data Scientist at Netflix. He received his PhD in Biomedical Informatics from Stanford and an MS in Bioinformatics from Johns Hopkins University.
When not leading Nuna's strategic direction, David enjoys spending time with his husband, their daughter, and their two dogs. Ask him about his favorite California wines.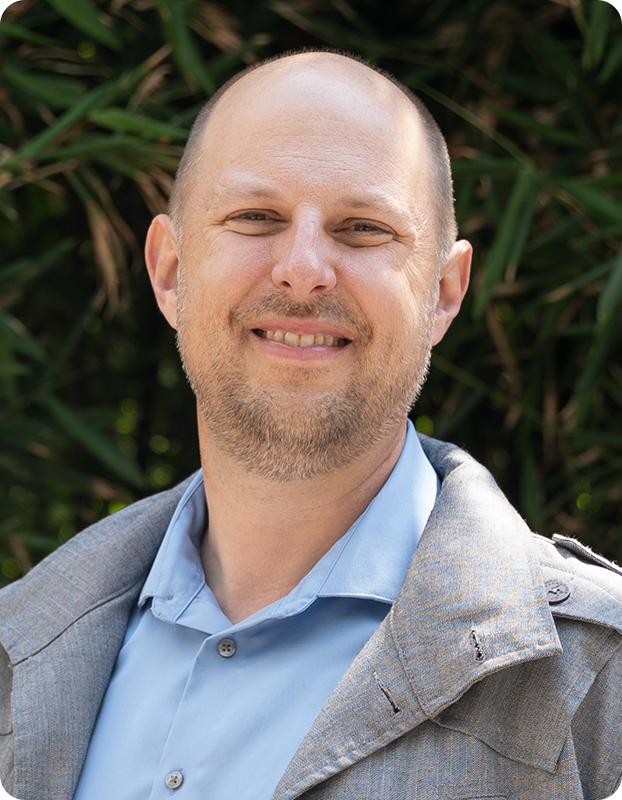 Mark is the CTO of Nuna, and leads Nuna's product and engineering organizations. Mark comes from a background in cloud computing, SaaS, and Financial Services. Mark was an early engineer and pioneer of cloud computing at Amazon Web Services and Joyent, and then went on to hold leadership roles at Oracle, Salesforce, and Stripe before joining Nuna. Mark holds a degree in Computer Science from Penn State University.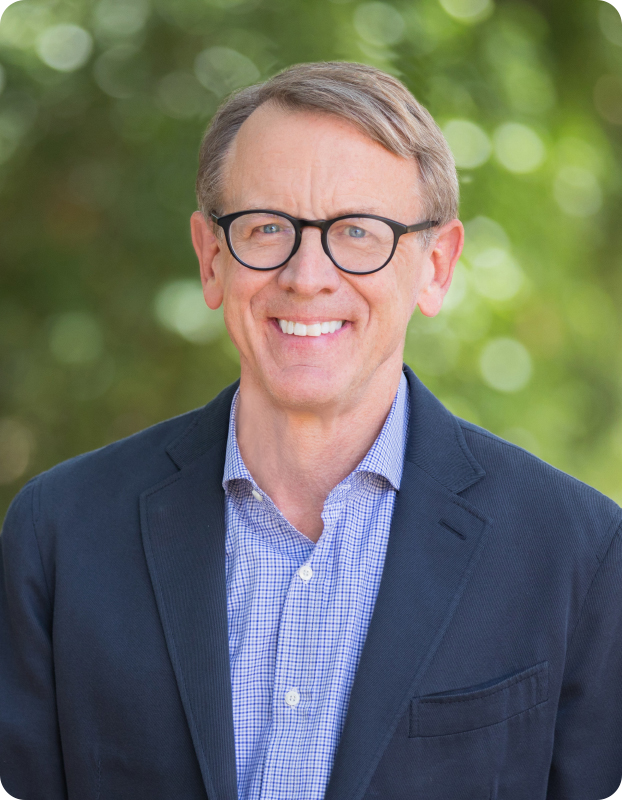 An engineer from St. Louis Missouri, John moved to Silicon Valley in 1975 with no job. After cold-calling Intel, they hired John just as they invented the 8-bit microprocessor. A few years later, Kleiner Perkins backed John in launching a start-up of his own. After launching two start-ups, John joined Kliener as Partner and eventual Chairman, where he built his reputation as a legendary investor - with his passion for helping entrepreneurs pursue audacious goals to create secular shifts in technology, mobile services, healthcare transformation, and climate preservation. He was the original venture investor and board member at Google and Amazon, the world's second and third most valuable companies, creating 1,500,000 jobs. Following his passion for tackling existential societal problems, John became acquainted with healthcare as an original investor in his brother's company, Lumeris. Seeing the urgent need to advance our Nation's and healthcare system's ability to serve all Americans, John sought ways to catalyze industry-wide healthcare.
Another of John's passions -- the climate crisis on our planet -- inspired him to apply his renowned OKR principles in his latest book entitled Speed & Scale: An Action Plan for Solving our Climate Crisis Now.
Recognized by Modern Healthcare as one of the 10 most influential people in Healthcare, Andy Slavitt continues to shape our Nation's health system. Slavitt served as the Acting Administrator of the Centers for Medicare and Medicaid Services (CMS) under President Obama where he led the turnaround, implementation, and defense of the Affordable Care Act. Additionally, President Biden chose Andy as a senior advisor during the COVID-19 response, and Andy continues advising as a member of the President's Council of Advisors on Science and Technology. Slavitt is founder and board chair emeritus of the United States of Care, a national nonprofit health advocacy organization. He additionally authored a book published in 2021, Preventable, chronicling the US coronavirus response.
Beyond public service, Andy is a Founder and General Partner at Town Hall Ventures, leading investments in healthcare organizations transforming and advancing value based care and health equity. He spent a decade at Optum, an organization he helped lead from before its formal inception to the time where it exceeded $35 billion in revenue. In the 1990s, Andy was the founder and CEO of HealthAllies, a digital health company that served the un- and under-insured.
Andy shares his perspectives with his regular column in USA Today, on his "In the Bubble" podcast, and with regular appearances on CNN, MSNBC and Fox.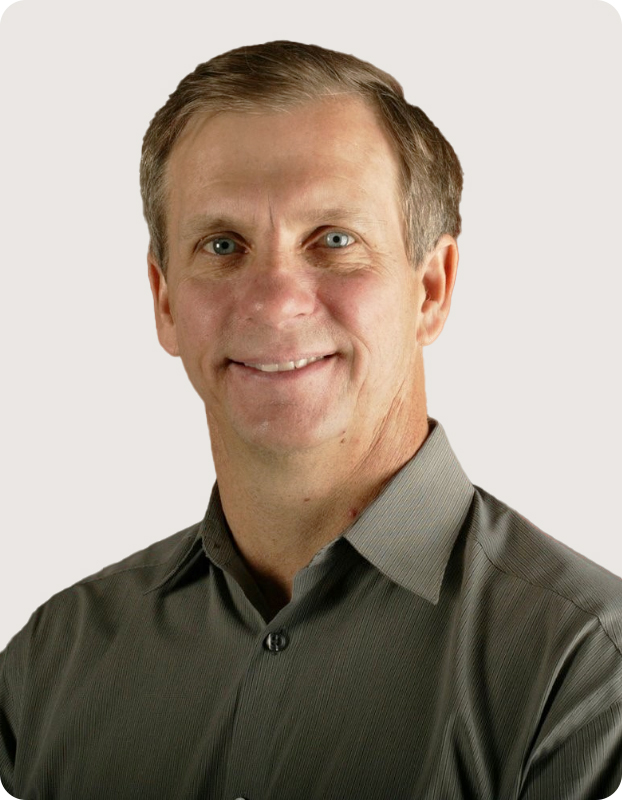 Known across industries as a bold and audacious technology innovator, Alan has a track record of tackling seemingly insurmountable challenges. Alan is known for his over 15 years at Google as a founding engineer, ultimately SVP of Engineering where he led what we today know as Google's flagship search engine. After retiring from Google, Alan reached even greater heights, setting the standing record for the highest free fall jump from the earth's stratosphere in 2014. Prior to Google, Alan held multiple leadership roles at Digital/Compaq/Hewlett Packard's Western Research Laboratory for 15 years.
Today, Alan sits on Boards of transformational companies spanning fusion energy, electric flight, and healthcare. He is also CEO of Aqua Satellite, creating a fleet of autonomous submersible vehicles to explore the ocean's floor.
Patrick Conway, MD, MSc, has a reputation as a value based care visionary across public service and industry. Dr. Conway was president and chief executive officer of Blue Cross and Blue Shield of North Carolina where he worked with Nuna to build the Nation's first Value Based Care financial operating platform.
Today, Dr. Conway is Chief Executive Office of Optum Rx, leading an integrated pharmacy care services organization that is making drugs more affordable and creating a better experience for consumers, filling more than 1.5 billion adjusted retail, mail and specialty drug prescriptions annually. He previously served as the Chief Executive Officer of Care Solutions within Optum, where he led a portfolio of care continuum businesses serving over 70 million people across acute and post-acute care, care in the home in-person and virtually, mental and behavioral care benefits and delivery, broad population and complex disease health management, specialty care and government health services.
From 2011 to 2017, he served as Deputy Administrator for Innovation and Quality at the Centers for Medicare and Medicaid Services and as director of the Center for Medicare and Medicaid Innovation and the agency's Chief Medical Officer. Before joining CMS, he oversaw clinical operations and quality improvement at Cincinnati Children's Hospital Medical Center.
Dr. Conway is a practicing pediatric hospitalist. He was elected to the National Academy of Medicine in 2014, received the President's Senior Executive Distinguished Service Award, and was a White House Fellow from 2007 to 2008. He earned his MD with high honors from Baylor College of Medicine, residency training at Boston Children's Hospital, and Master of Science in clinical epidemiology from the University of Pennsylvania.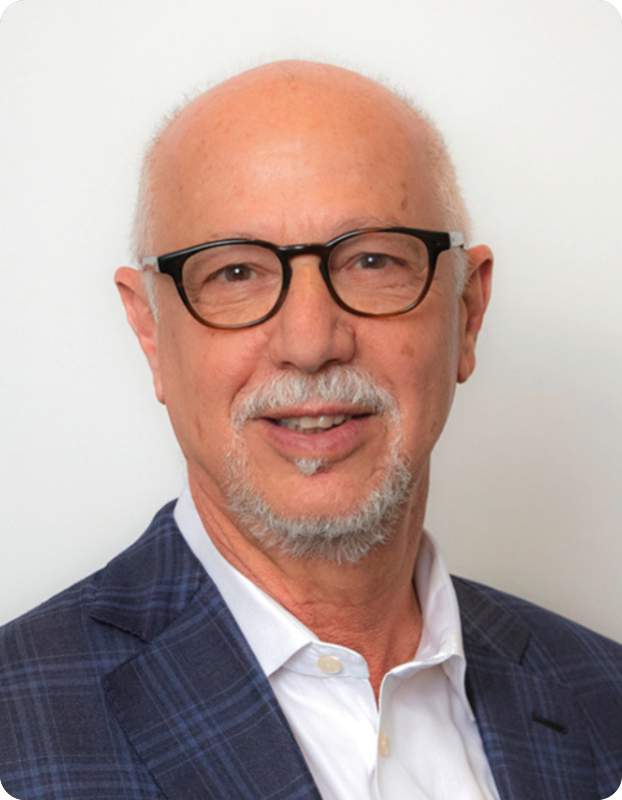 Frank is the CEO of Tandigm Health, one of the nation's largest risk-bearing population health management companies. With his more than 16 years of experience as CEO in healthcare and over 30 years as a CEO, Frank stands as one of healthcare's top leaders. Frank was CEO of Essence Healthcare, a physician-founded health plan, which he grew to more than a half billion dollars in premium revenue and a coveted 5-STAR rating. From Essence, Frank co-founded Lumeris, once the number one KLAS-rated vendor in population health management services. Frank then led the turn-around and sale of NaviNet in 2016 before joining Tandigm.
Frank regularly consults with national leaders in payer, provider, and health information technology markets, with particular focus on Medicare Advantage and the role of primary care in healthcare transformation.
Frank has been named the nation's "Best Private Company CEO" by Upside Magazine, is a two-time Ernst & Young Regional Entrepreneur of the Year Finalist and was named a "50+ Innovator" by AARP.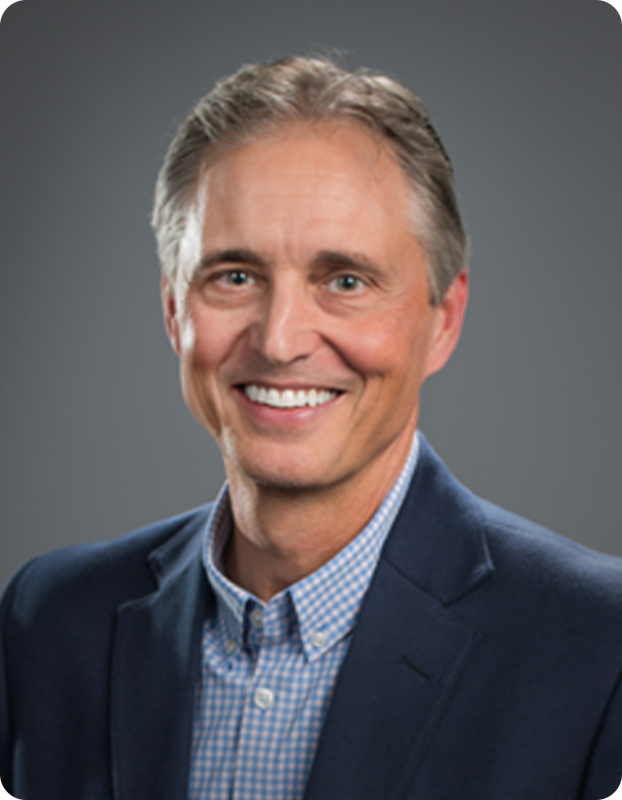 Mitch Perry has nearly 30 years of broad financial leadership experience in the insurance and energy industries. He is the Chief Financial Officer (CFO) of Blue Cross Blue Shield of North Carolina, where he leads Financial Services, Treasury, Investment Management, Tax, Financial and Business Planning, Cost Management, Workplace Resources, and Strategic Sourcing. He has been CFO since April 2016. Perry joined Blue Cross and Blue Shield of NC in 2012, most recently serving as the company's Vice President, Chief Accounting Officer and Treasurer.
Join Our Team
At Nuna, we share a passion for improving the quality and cost of healthcare in America. Together, we're helping industry decision-makers answer hard questions and make a difference in people's lives.
Nuna makes Value Based Care work—for everyone
Headquarters
370 Townsend Street
San Francisco, CA 94107
Contact
Sales: info@nuna.com
Employment Verification: people@nuna.com
Recruiting: careers@nuna.com
Press: media@nuna.com
Driven by Data, Guided by Compassion
©2023 Nuna Inc. All Rights Reserved.